Now that it's October I thought I would share something pumpkin inspired. Nothing says fall to me like pumpkin and sweet spices like cinnamon and ginger. So when I was thinking about what pumpkin inspired dish I would like to create, a coffee cake came to mind. There was a time where it felt like my husband and I were making lots of baked treats to share with our friends at various office breakfasts. One of my favorites to both eat and bake is a blueberry crumble so I thought it might be wonderful to have a pumpkin spice crumble. So I was busy this week baking and perfecting my new recipe and the great side benefit has been that my house has smelled amazing. There is nothing like the smell of a fresh spice cake baking in the oven. This cake has a good balance with the crunchy cinnamon streusel and the moist pumpkin spice cake. This recipe is definitely one of my new favorites. It's easy to make and I know I will be sharing it with my friends and family this holiday season.
Cinnamon Streusel Topping
1/3 cup light brown sugar
1/4 cup granulated sugar
1/2 teaspoon cinnamon
1 cup of flour
1 stick of butter melted
1/2 cup pecans (optional)
Pumpkin Spice Cake
1 cup pumpkin puree
1/4 cup sour cream
1 1/4 cup sugar
1 teaspoon cinnamon
1/2 teaspoon ground ginger
1/4 teaspoon ground nutmeg
1/2 teaspoon vanilla extract
2 eggs
1/2 cup canola oil
1 teaspoon baking soda
1/4 teaspoon salt
1 cup flour
Preheat your oven to 350 degrees and get your 9 inch cake pan ready by cutting a parchment paper round for the bottom of your pan greasing and flouring the sides or by spraying them with Baker's Joy. Then put your parchment paper on the bottom of your pan. The parchment paper will help ensure you cake comes out of the pan without an issue and you will be able to easily peel it off when your cake is cool.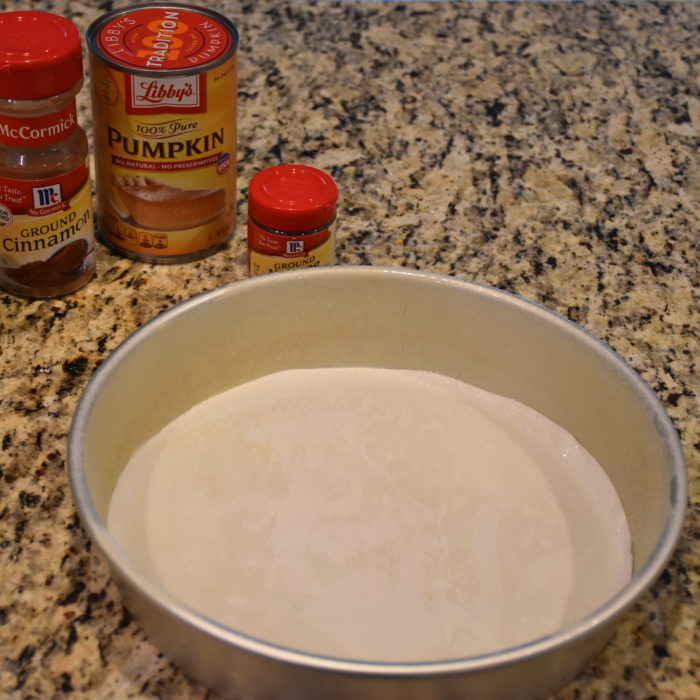 Next, make your streusel because you want it to cool a bit before you crumble it on your cake. In a medium mixing bowl mix together your sugar, cinnamon and flour then pour in your melted butter and mix it well. Then if using nuts, add in your pecans. I like to place my streusel in the fridge while I make my cake batter. I find it makes a better crumble when the butter cools a little bit.
Then in the bowl of you mixer mix together your pumpkin, sour cream, cinnamon, ginger, nutmeg and vanilla. Then add in your eggs one at a time making sure they are incorporated. Then mix in your oil and finally add in your baking soda, salt and flour making sure that all the flour gets scraped off the sides and is mixed in.
Then pour your batter into your prepared pan.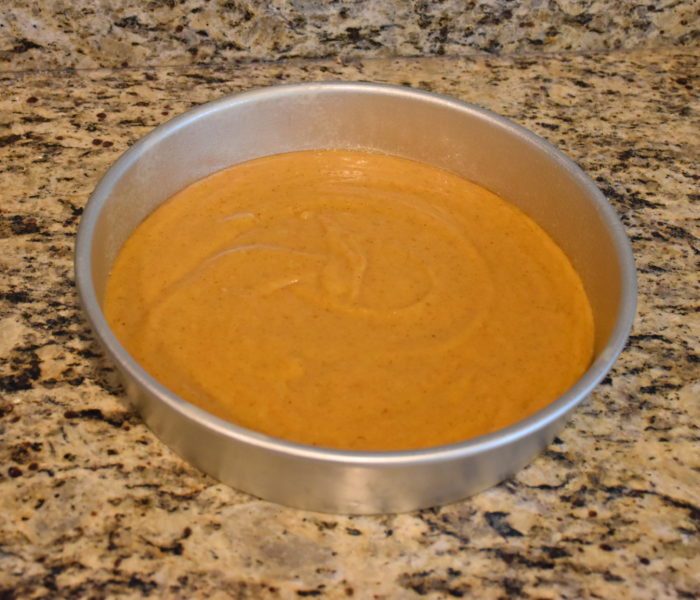 Next crumble on your streusel topping and pop your cake into the oven to bake for 35 to 40 minutes.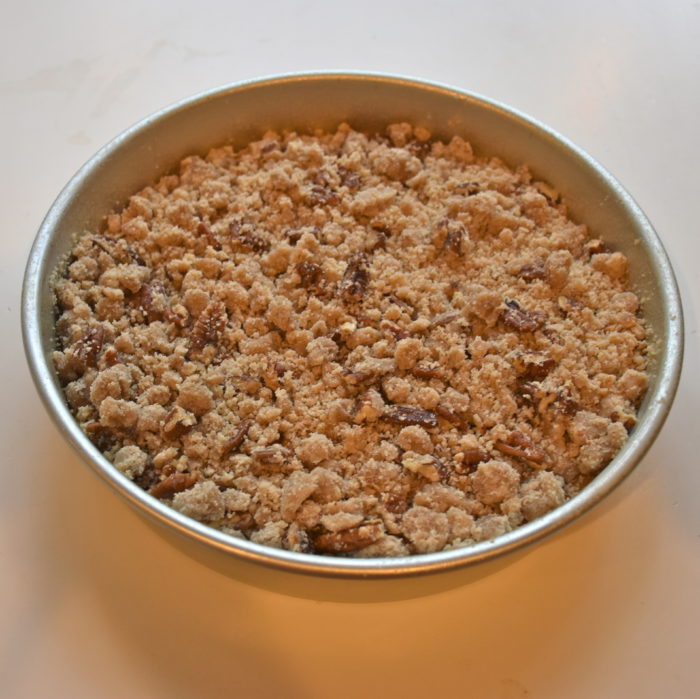 If you want to check to see if the cake is done then use a toothpick and stick it in the center. If the toothpick comes out clean your cake is baked. Allow your cake to cool and then carefully flip it out of the pan. This is were the parchment paper really helps.
If I am making this cake to share with others than I like to cut it into triangular wedges and pile them on a platter or in a basket lined with a pretty dish towel.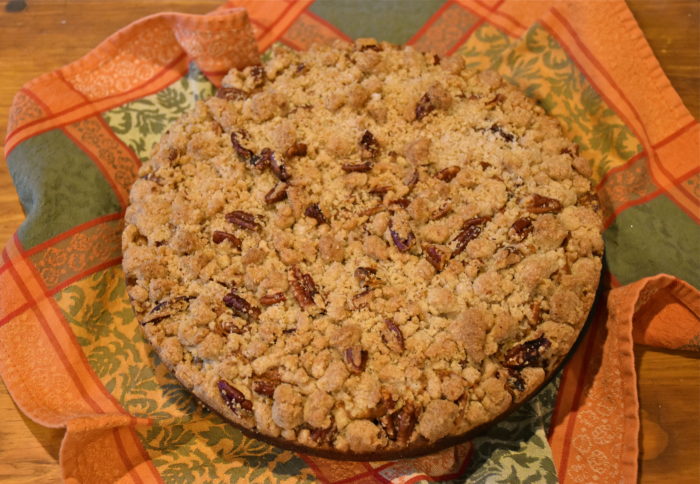 My recipe for Pumpkin Spice Crumble is now available in a printer friendly on Pioneer Woman's Site Tasty Kitchen.