Going out to eat for our family can sometimes be quite an adventure. Last Saturday as we were trying to leave a restaurant our girls suddenly decided that it might be fun to turn our outing into a track meet. We were racing to catch up with our our girls as they made a fast paced loop darting between the tables. Dining with preschoolers is always unpredictable. My girls attention span for the dinner table is still a bit limited. So usually if we are dining out as a family we don't even consider desert, but a couple of weeks ago we were having a good night at one of our favorite places, Fuller House. The table next to us had ordered the mason jar banana pudding and my husband loves banana pudding so we decided to get a dessert to share. Banana pudding can sometimes be a bit bland, but this pudding was wonderful. It had hints of bourbon and bits of carmel swirled in, which made it a more a delicious version of this classic dish. So good that it has forever changed how I will make banana pudding. So for the last two weeks I have been working on creating my own easy to make version. My husband the banana pudding expert helped me test and perfect this, so now it's one to share.
Bourbon Carmel Banana Pudding- Serves 6
2 (3.4 oz) boxes of instant vanilla pudding
3 cups of milk
3 cups whipping cream
1/3 cup powdered sugar
1/3 cup sour cream
1 box of Nilla Wafers
3 bananas sliced into thin rounds
1/3 cup bourbon (optional)
3/4 cup carmel sauce
First in a medium sized mixing bowl mix together your instant pudding mix and 3 cups of milk using a whisk to make sure it is all well mixed. Then let you pudding sit a minute and it will firm up. Next in a separate bowl or the bowl of your stand mixer pour in three cups of whip cream and 1/3 cup of powdered sugar. Whip the cream on high speed until it forms firm or stiff peaks. In my stand mixer it took about 2 minutes.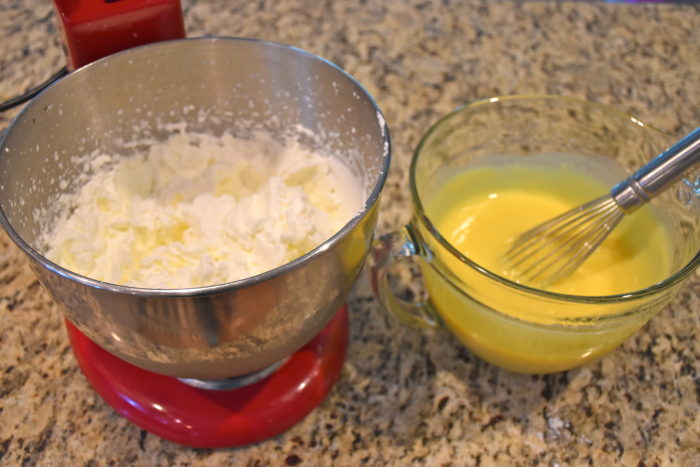 Then whisk in 1/3 cup of sour cream in your pudding. Next take 1 cup of your sweetened whipped cream and fold it into your pudding mixture. Folding means you want to gently incorporate your light whipped cream into the heavier pudding. It is easier to do this using a rubber spatula or large spoon. Take the spoon or spatula and carefully run it down the far side of your bowl and then flip some of the pudding on top of your whipping cream so it slowly gets incorporated. Turn your bowl slightly and keep mixing your pudding this way until the whipped cream is fully incorporated.
Now it's time to assemble your desserts. I used six wide mouth (13oz) jelly jars. I have some Bonne Maman jelly jars that I have saved because I like to use them for desserts like this. I happen to think they are a great size, but any smaller wide mouth mason jar or glass will work.
First I put down a layer of four Nilla wafers and then I took a teaspoon of bourbon and I sprinkled that over the Nilla wafers. Next, I lined the sides of the glass with banana slices  so you could see them through the glass and I put a couple of slices in the middle.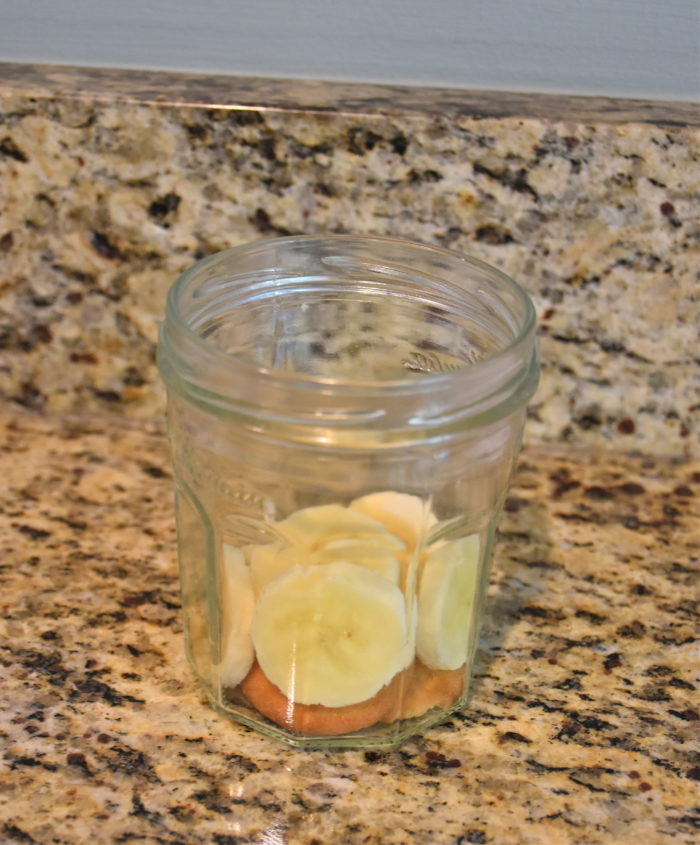 Then I spooned in a layer of the vanilla pudding and then I put on a layer of the whipped cream. Then on top of the whipped cream I put a tablespoon of carmel sauce.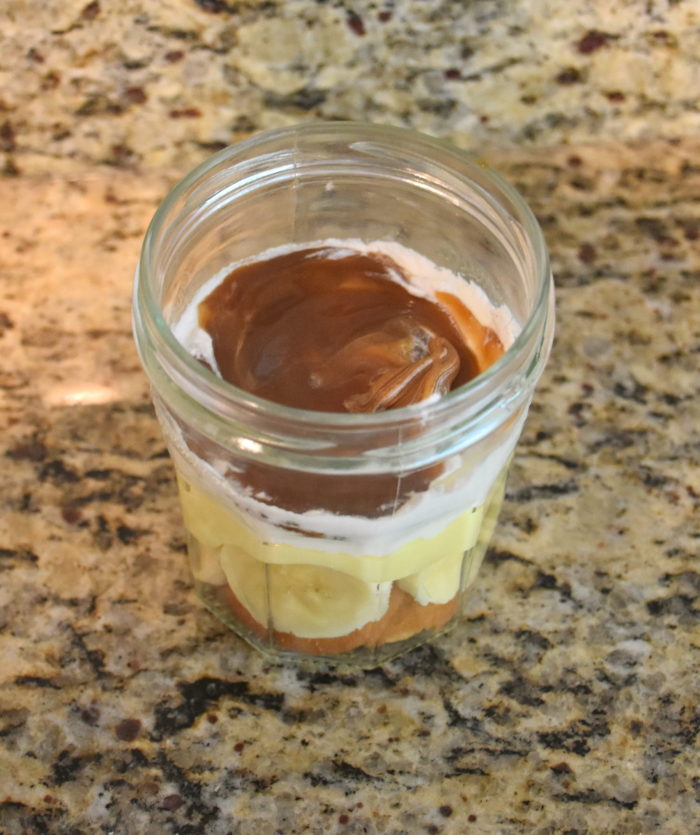 Then on top of that I made a final layer of Nilla wafers, a sprinkle of bourbon and then vanilla pudding.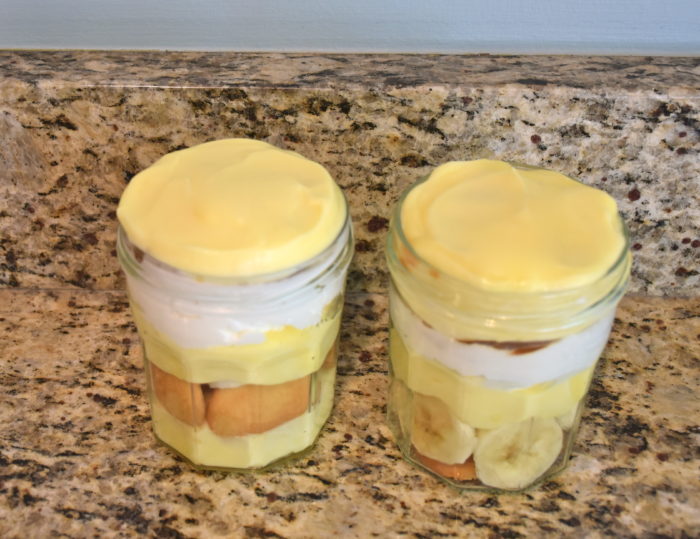 As you can see above I put banana slices on the sides of half of mine and Nilla wafers on the other half. If you wanted to make some without the bourbon you could use this as a way to easily tell them apart.
Then for the final decorative touch I used a large star tip to pipe on some whipping cream. Then in another pastry bag I put some of the carmel and I cut a small opening so I could evenly drizzle the carmel on top, but you could just spoon the whipped cream on and then use the tip of a large ziplock bag to make a pastry bag for the carmel. Then I put in two Nilla wafers to top and there you have it. If you are making them ahead of time refrigerate your puddings until you are ready to serve them.
These are easy to make since the base is made with instant vanilla pudding. However the layered individual glasses and the bourbon and carmel sauce take this banana pudding to a whole new level. They are definitely a fun and delicious dessert to share with family and friends.
Just a reminder that today is your last chance to enter the Painted Pumpkin Giveaway leave me a comment about what you like or want to see more of on the blog. I will announce the winner next week.