Labor day is here and fall is on its way, so I thought I would share a fall inspired recipe. We love turkey burgers in our house, but usually the down side to using ground turkey is that it can get dry when you cook it. So when I was creating these burgers I decided to solve this issue by taking a bit of inspiration from my favorite onion dip. The caramelized onions and sage with a small amount of mayonnaise add moisture and flavor, which make these burgers delicious. These are not your standard turkey burgers. Top them with this sweet spiced cranberry ketchup and you have yourself a little bit of fall burger goodness.
Sage and Onion Turkey Burgers
One medium yellow onion sliced into thin slices
2 Tablespoons butter
5 Sage leaves (about 1/2 tsp)
1 (1 pound) container of ground turkey
2 Tablespoons of mayonnaise
1/2 teaspoon kosher salt
1/4 teaspoon ground pepper
4 Onion rolls or your favorite burger buns
4 Butter lettuce leaves
4 Slices of cheddar or colby jack cheese
Cranberry Ketchup (see recipe below)
First remove the papery skin from your onion. Then slice your onion in half and the take one half and place the cut side down on your cutting board. Then make very thin half moon slices using your chef's knife. Then do the same with the other onion half. It may seem like a lot of onions, but they are really going to cook down when you caramelize them.
Next melt 2 tablespoons of butter in a skillet over medium low heat. Once the butter is melted add in your onions. Let your onions cook over medium low to low heat for 35 to 40 minutes stirring occasionally. You are going to cook your onions over low heat so they get golden brown and sweet. Caramelizing onions isn't hard you just need to make sure the heat is lower so the onions slowly brown but do not burn. Once your onions get golden brown stir in your fresh sage and cook an additional minute. Then remove your onions from the heat. If you want, these onions can be prepared the night before or ahead of time and then refrigerated until you mix up your turkey burgers.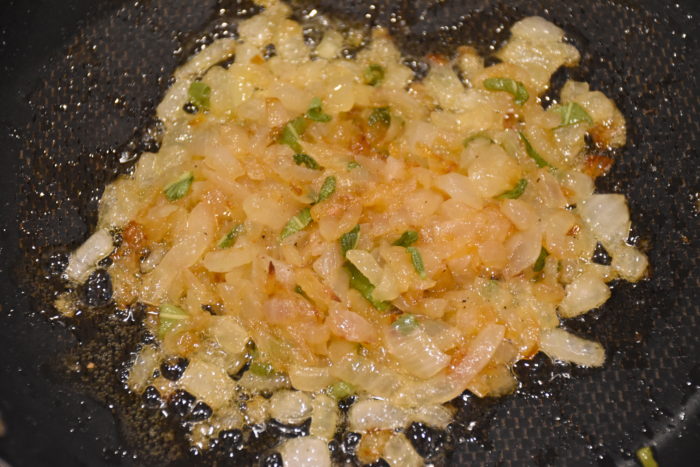 Next in a medium sized bowl mix together your ground turkey, caramelized onions, mayonnaise, salt and pepper. Shape your turkey mixture into four round burger patties.
Then you can either heat a large nonstick skillet with 1 tablespoon of olive oil or heat your grill to medium high heat. Cook your burgers for 5 to 6 minutes a side depending on how thick you made your patties. You want turkey burgers to turn a lighter white color and be cooked all the way through.
While your burgers are cooking if you want, you can butter and toast your onion buns. Then when your burger is cooked, assemble your burgers with your lettuce, cheese and cranberry ketchup. I like to serve my burgers with oven roasted potatoes or with oven baked sweet potato fries. I happen to like to the Alexa brand of frozen sweet potato fries. They make a quick and easy side.
Cranberry Ketchup
1/4 Cup Ketchup
1/4 Cup Whole Berry Cranberry Sauce
1 Tablespoon Brown Sugar
1/2 Teaspoon Orange Zest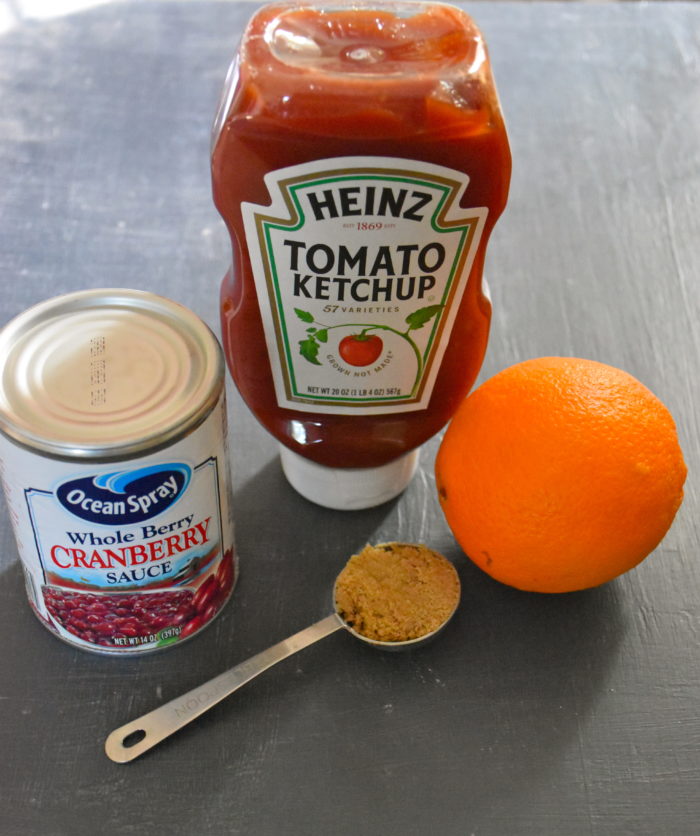 In a small sauce pan mix together you cranberry sauce, brown sugar, ketchup and orange zest and heat on medium heat until the brown sugar has melted. Then remove the cranberry ketchup from the heat.  If you are making the sauce in advance refrigerate the sauce until you make your burgers.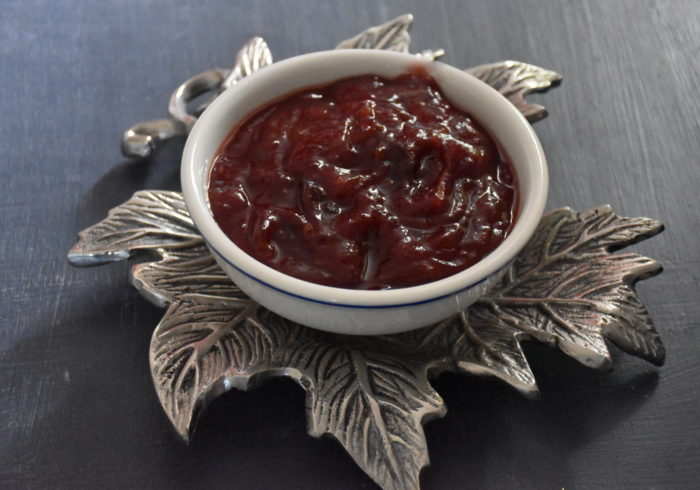 Want to print this recipe for later then here is a link to Tasty Kitchen where my recipe for Onion Sage Turkey Burgers is featured in a printer friendly version.